Home

View Cart

CafePress Store Online Store


JOIN

Donate

Events

Blog

New Books

Newsletter

Publishers/Authors

Books for Sale

Volunteer

Book Reviews

Member/Community Links

Booklist

Media List

Contact

Download Resources




Seattle Metaphysical Library Events

Click the picture for a map to the Library in Ballard.
Click the picture for parking information and street views of the building in Ballard.

We welcome the participation of new members and volunteers to help build a useful and valued community resource!

---
Tarot Through Jungian Eyes

Sunday, August 18, 2019
10:30 am to 1 pm
$10 (half goes to support the Library)

This time it's personal!



Active imagination will be our topic for this month.
We'll explore Jung's method of activating the power of the whole mind through engaging the individual personality in imaginative meditation.
The Tarot Court Cards are ideally designed for this, and we'll be using those images as we access unseen strengths through that meditative technique.
Please join us in this inner exploration

Parking: If you are driving by car, give yourself about 15 minutes to gind a parking place - the Ballard Farmers Market is happening at the same time, and takes up a of parking.

Hope to see as many of you as possible!

You can contact Kathy directly at kathy (at) seattlemetaphysicallibrary (dot) org or (206) 595-1661 if you have questions about the class or would like to be on her mailing list.

---
-->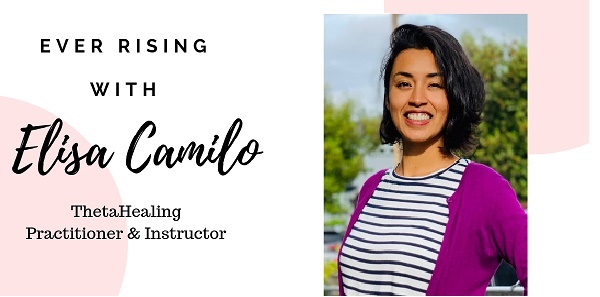 Manifesting and Soulmate Love with ThetaHealing
Sunday, August 18, 4 - 6 pm
Contribution: $35

One of the most powerful meditation techniques designed by Vianna Stibal, using a quick and effective technique guiding you to the 7th plane.

During this intro, you'll learn some of the benefits of how ThetaHealing can help you spiritually, mentally, emotionally and physically.

Some of the topics discussed are:
Roadmap to the Creator of All That Is
7 Planes of Existence
where beliefs come from and 4 belief levels (core, genetic, history, soul)
manifesting
soulmates
group healings
Change at least 4 belief levels by attending the event.

Learn more about the ThetaHealing technique that everyone is talking about and start your ThetaHealing journey today!
---

September 4, 7:30 pm to 11 pm

ATTENTION ALL TESLA WORSHIPPERS, FREE-ENERGY BUFFS, "CRAZY" INVENTORS, ANOMALY HUNTERS, SCALAR RESEARCHERS, ANTIGRAVITATIONALISTS, AND O/U-NITARIANS!

Meetings of Seattle's "weird sciences group" will take place the first Friday of each month and yes, the general public is very welcome to attend.

BRING SNACKS!


Email Bill at billb@eskimo.com and ask to be put on the Seattle weird-science email announcements list, or see http://amasci.com/wsci

You can see his YouTube channel at https://www.youtube.com/user/wbeaty/videos
William J. Beaty http://staff.washington.edu/wbeaty/
beaty, chem washington ed Research Engineer
billb (at) amasci (dot) com
UW Chem Dept, Bagley Hall RM74
206-543-6195

Box 351700, Seattle, WA 98195-1700

---